Praise Ye the Lord!!!!
Students will be called over the intercom
to attend Bible Club meetings
in the GES Auditorium.
See you soon!
Pictured left to Right, Chief Hall, Sgt. Stephenson, City Rep.Toby Kelly and Mayor Patterson.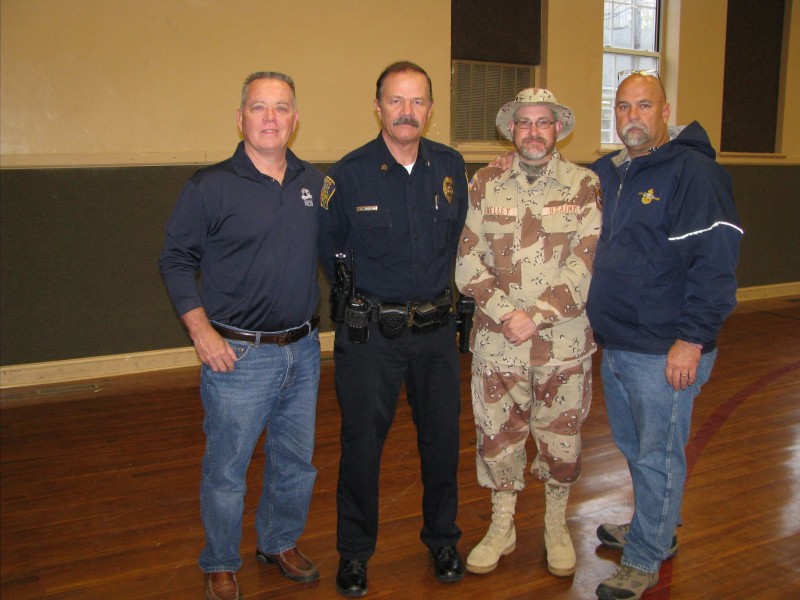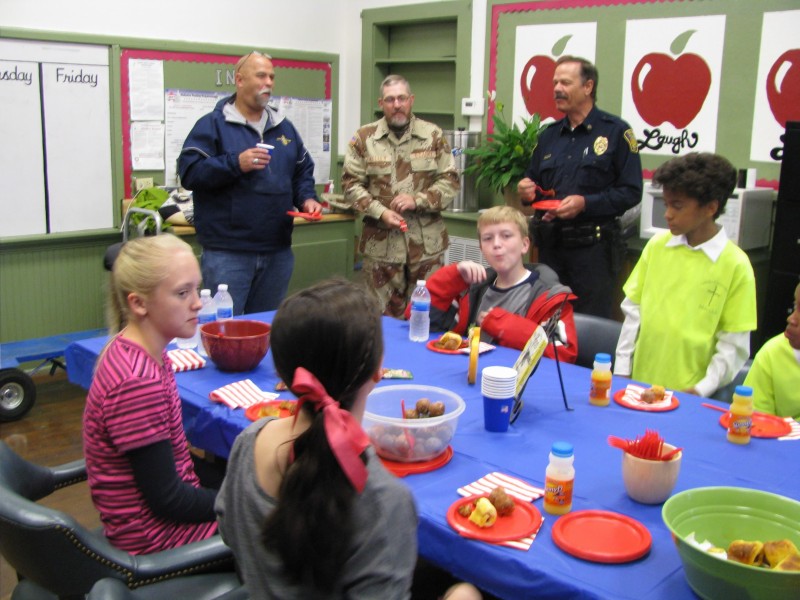 Pastor Gene Dawkins was our guest Pastor back in October 2014 for grades K-2!
His message to us was from 1st Samuel Chapter 17:37-50.
The smallest boy took on the largest giant!So David triumphed over the Philistine with a sling and a stone;without a sword in his hand he struck down the Philistine.
Through trust and obedience to God we can overcome our trouble, our"giant" in our own lives.
To God be the Glory!
Thank you Pastor Gene for your care and devotion.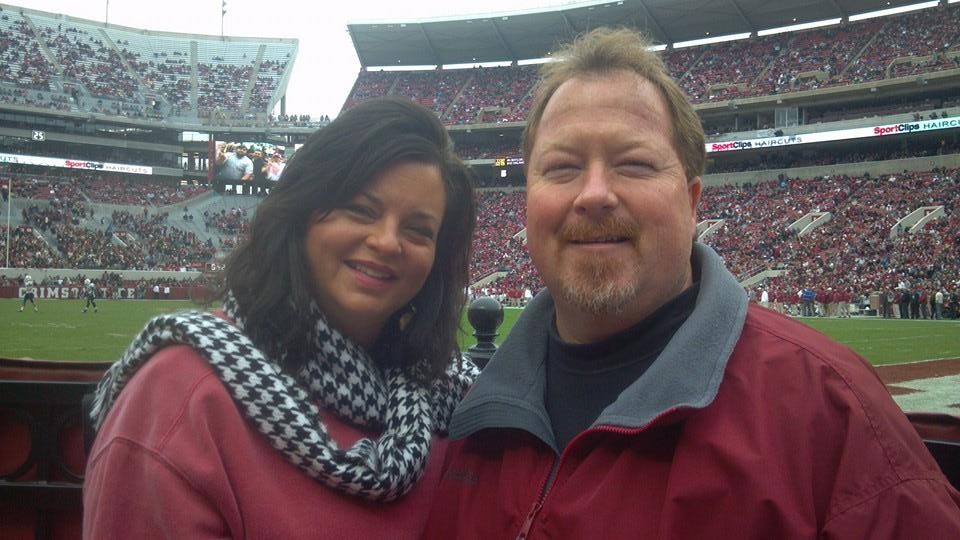 Pastor Hershel Owen of Emmanuel Baptist Church Gordo was a guest speaker September, 2014.
Scripture reference was from Genesis, chapter 39, sharing Joseph's
story of success through faith and obedience to the Lord.
"When his master saw that the LORD was with him and that the LORD
gave him success in everything he did." Students Hayden Dyer and Rylee Reece led the meeting. A good time was had by all!!!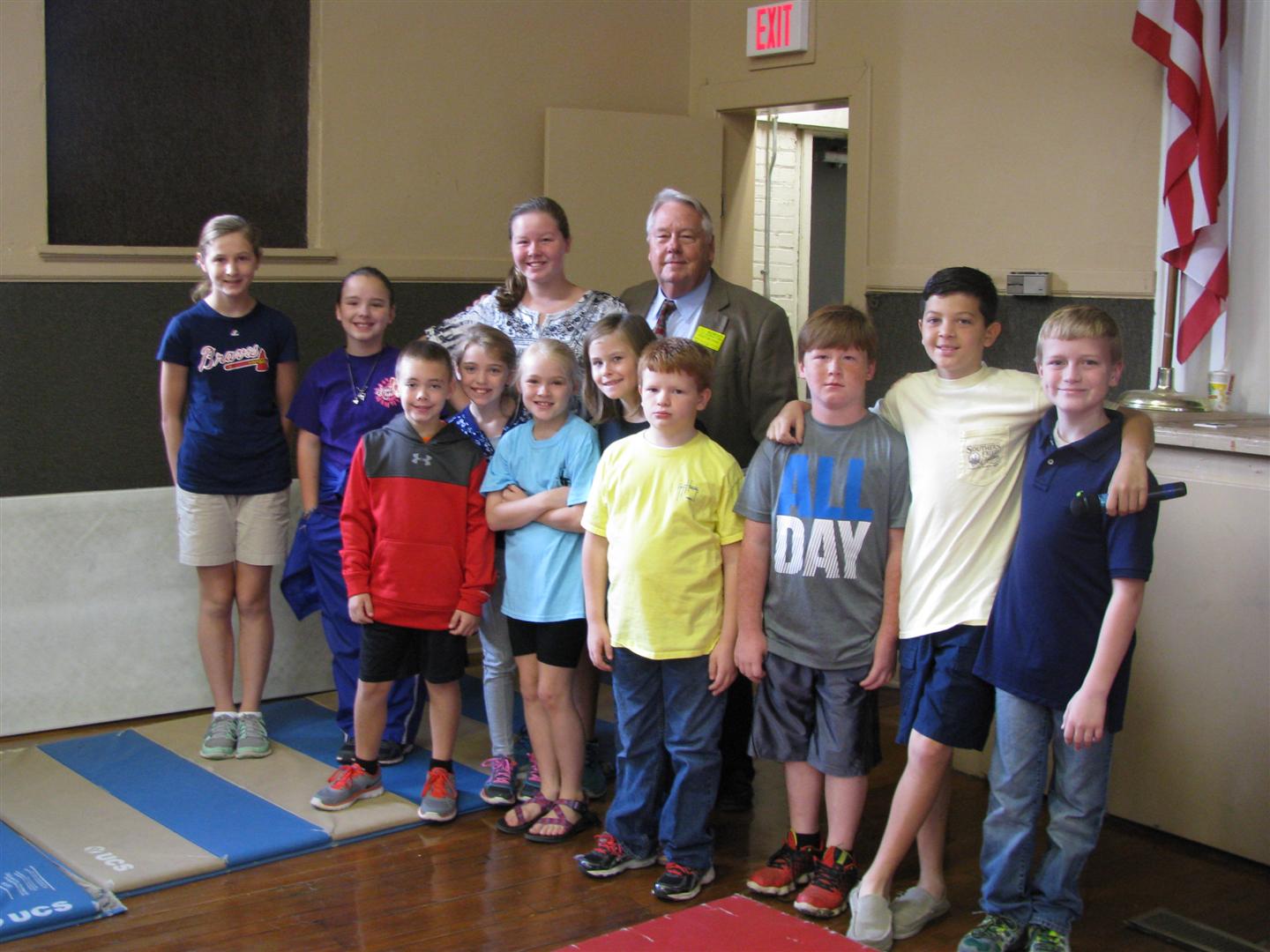 Pastor Wayne Davis of New Home Baptistst Church
Gordo was the guest speaker for September 2014.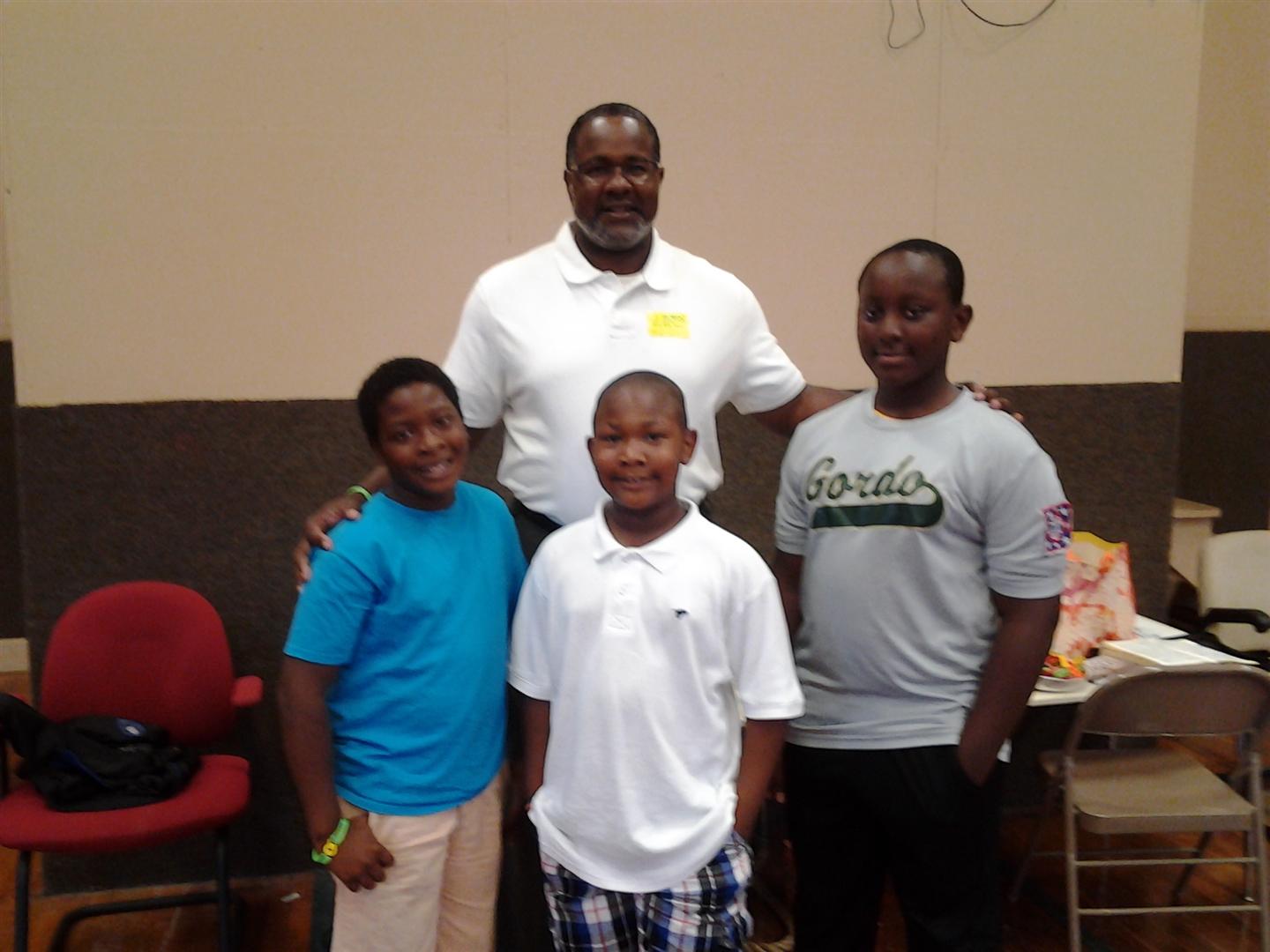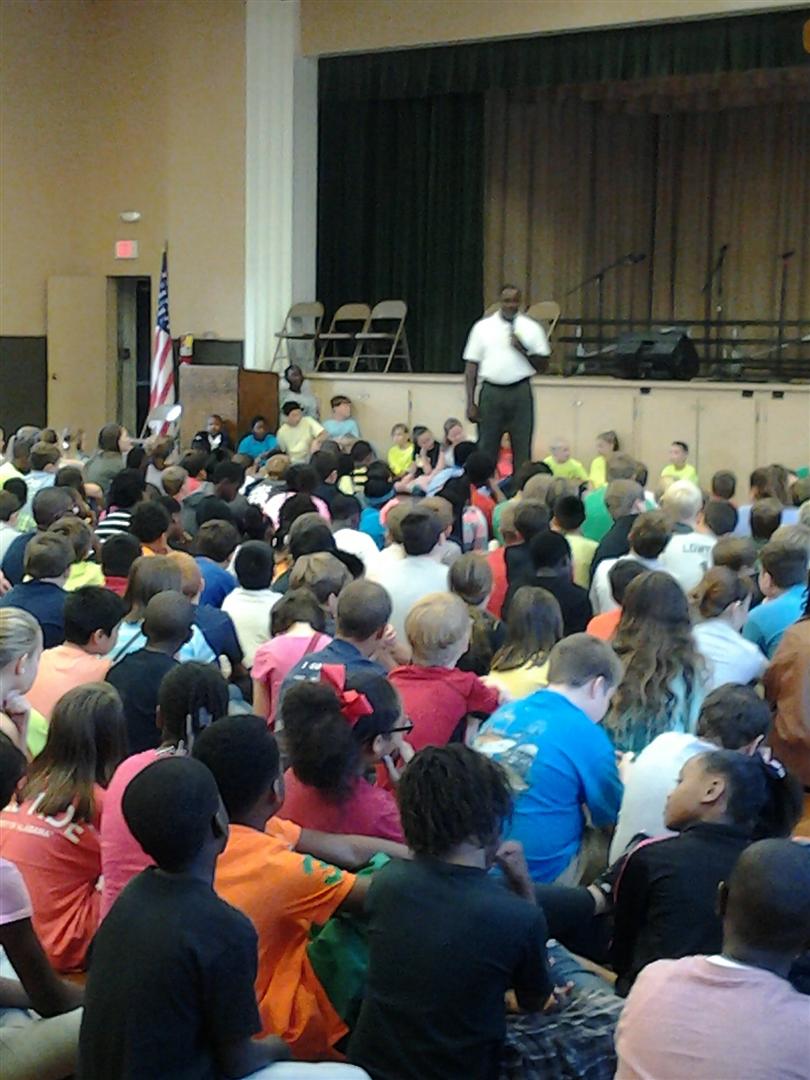 John 3:27 was message from Pastor Davis
Do not be jealous young people, for
it says in the Bible, "John answered and said, A man can receive nothing unless it has been given to him from God."